2019 Day Camp

August 03, 2019
Day Camp

This day camp is designed for athletes interested in competing at the Division 1 collegiate level, the highest level of field hockey competition in the nation. Similar to the 2-day, College ID Camp, the Day Camp is designed for "students of the game" who are constantly seeking to learn and improve through consistent effort. CN19 Day Camp blends the structure of a camp and a showcase to provide its participants with the opportunity to learn and then apply and show their learning over the course of camp. The expert CN19 staff provides basic skill, tactical and technical instruction, as well as specific, individualized feedback in order to shape and mold each athlete to be the best hockey player she can be. The camp also provides ample opportunities for players to apply their newfound knowledge during game play and competitive small games in order to showcase how an individual's technical and tactical competencies translate to game play. For those looking to learn and take their game to the next level in just a day—CN19 Field Hockey Day Camp is for you!
Event Details
Date: August 3rd
Who: Girls Entering Grades 8th - 2019 Graduates
Time: 9:00 AM - 4:00 PM
(Times subject to change)
Cost: $180
Location
CN19 Field Hockey camp will be located at the Columbia University Baker Athletics Complex, 505 West 218th Street, New York, NY 10034. The NYC subway stop for Baker Athletics Complex is 215th street on the 1 train (red). See the section below or the Facilities tab here.
Drop Off/Parking
Parking is available on a first come first serve basis in Lot B of the Baker Athletics Complex. This parking lot is located right next to the field hockey field. Drop off by car is available inside Baker Athletics complex.
Registration Details
Each camper must register individually. Online registration for CN19 Day Camp closes on August 2nd at 11:59pm or until the camp sells out. If not sold out, registration may be available "day of" during the "check in" period on a first come first serve basis. There will be a $25 day of registration fee applied to the camp tuition cost.
Day of "Check-in"
Registration/"check-in" for camp will run from 8:00-8:30am in the Milstein Pavilion inside the Campbell Sports Center. REGISTRATION WILL CLOSE PROMPTLY at 8:30am (please be on time). This facility is located on the Baker Athletics Complex. There will be signs directing you to registration. All campers are required to check in at registration.
Camp Pennies
All campers will receive a camp pennie at check-in that is to be returned at the conclusion of camp. If the pennie is not turned in, the camper will be charged for the cost of the pennie.
Meals
All campers are responsible for their own breakfast before camp and lunch during camp. Water and Gatorade will be provided on field and during meals. If you need any additional hydration methods, please bring these with you to camp.
Housing
This CN19 camp is a "day" camp with no on-campus Columbia housing available. All athletes are required to secure their own housing for camp if needed.
Transportation
All campers are responsible for their own transportation to and from the camp location.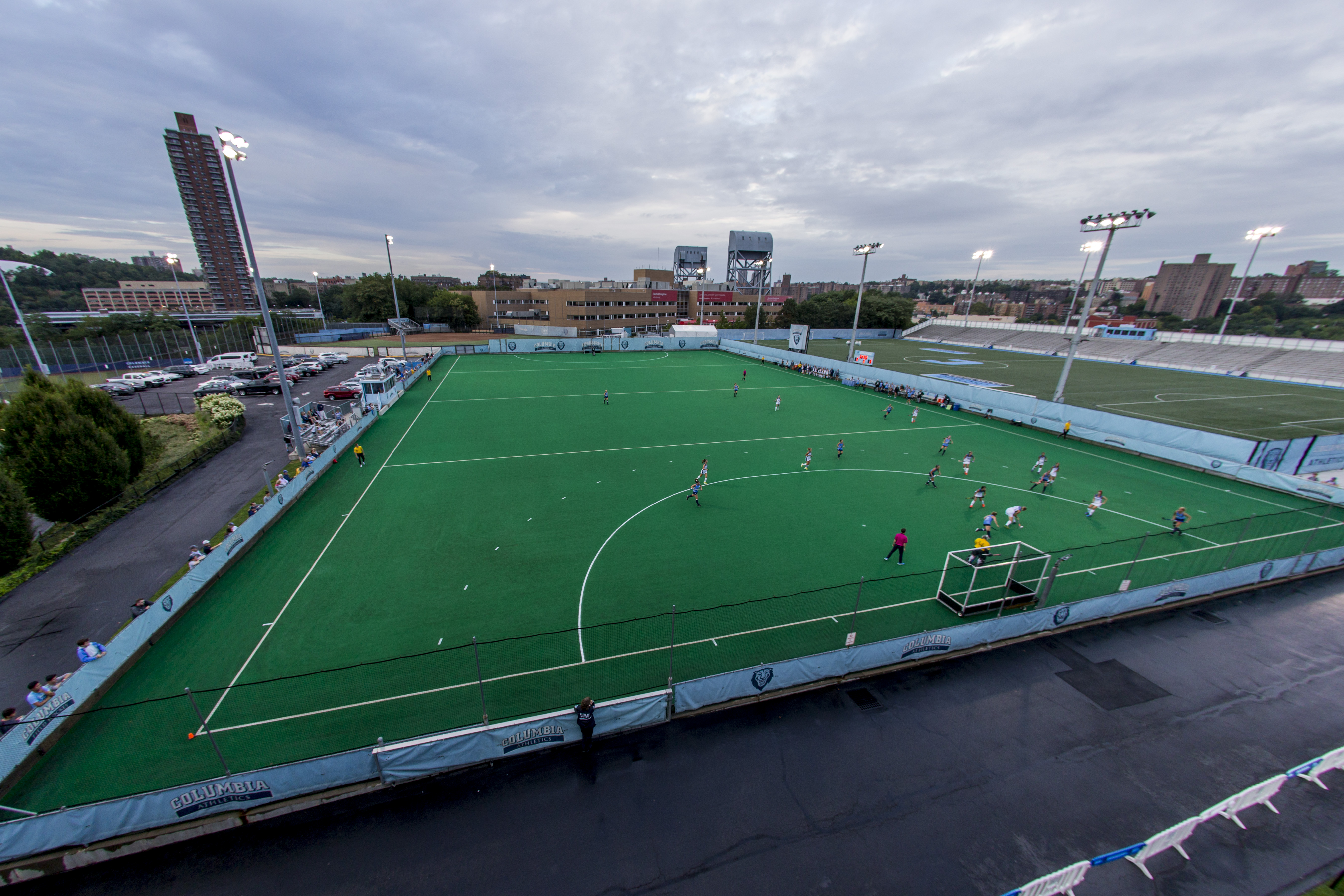 Columbia University Baker Athletics Complex

August 03, 2019 | New York, New York
505 West 218th St
New York
,
New York
10034